FINAL COUNT DOWN STRETCH GOAL

HI All,
We are really excited to announce our final count down stretch goal!
We have been working very hard to lower the cost of and to re-design the PCB in the ear buds to fit a MIC for phone calls.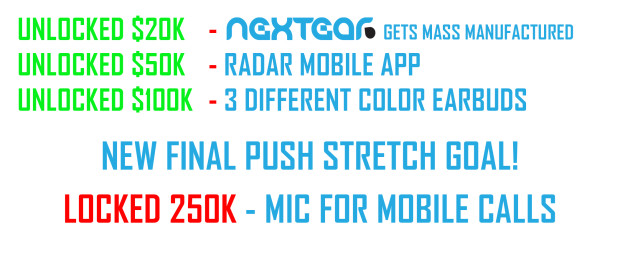 How are we going to hit this goal? we we all need to really share the link to our campaign with all your friends to make sure when you get your Nextear earphones it has a mic.
Share this link -https://www.indiegogo.com/projects/nextear-the-worlds-smartest-wireless-earphones
You can also use your private referral link to invite a friend, family member, work mates, and more and if they purchase Nextear wireless earphones we will give you $10!!
How do i refer someone ?  
For more help go to – https://nextear.net.au/referral-program/
Or go to – https://support.indiegogo.com/hc/en-us/articles/203660683?
Also a huge Thank You to everyone that has helped, backed and supported Nextear and I hope we can make a huge effort to hit our count down stretch goal!